At UConn, every student will have the opportunity to develop their identity and sense of purpose through life-transformative education that prepares them to meet the challenges of the 21st century. This grassroots initiative will result in a culture where earning a UConn degree means graduates have applied their knowledge and skills to real-world problems with meaningful experiential learning opportunities and received authentic, individual support to reflect on who they are and determine what they will become.
EVENTS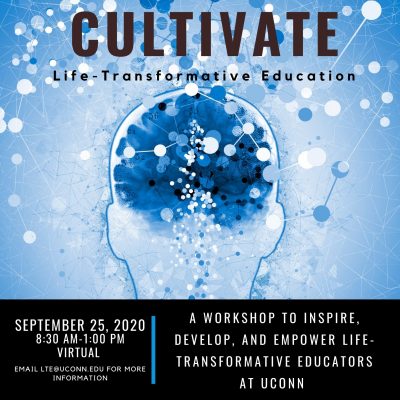 CULTIVATE
A workshop to inspire, develop, and empower Life-Transformative Educators at UConn
Friday, September 25
8:30 a.m. to 1 p.m., virtual event
Email lte@uconn.edu for more information.