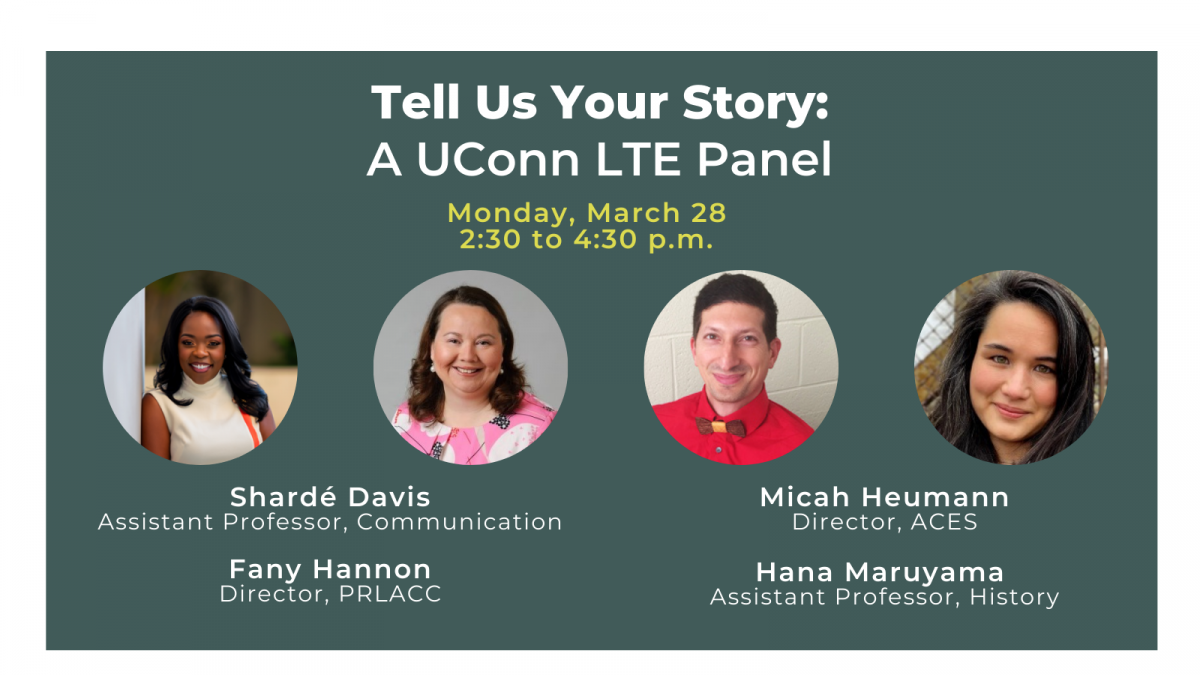 Tell Us Your Story: A UConn LTE Panel
Monday, March 28, 2:30 to 4:30 p.m.
Virtual event, please click here to register
Join us for this panel featuring UConn faculty and staff, sharing their experiences in infusing LTE principles into their interactions with students, from teaching practices to student mentoring and more.  
Featuring Shardé Davis, Assistant Professor, Communication; Fany Hannon, Director, Puerto Rican/Latin American Cultural Center (PRLACC); Micah Heumann, Director, Academic Center for Exploratory Students (ACES); and Hana Maruyama, Assistant Professor, History. 
---