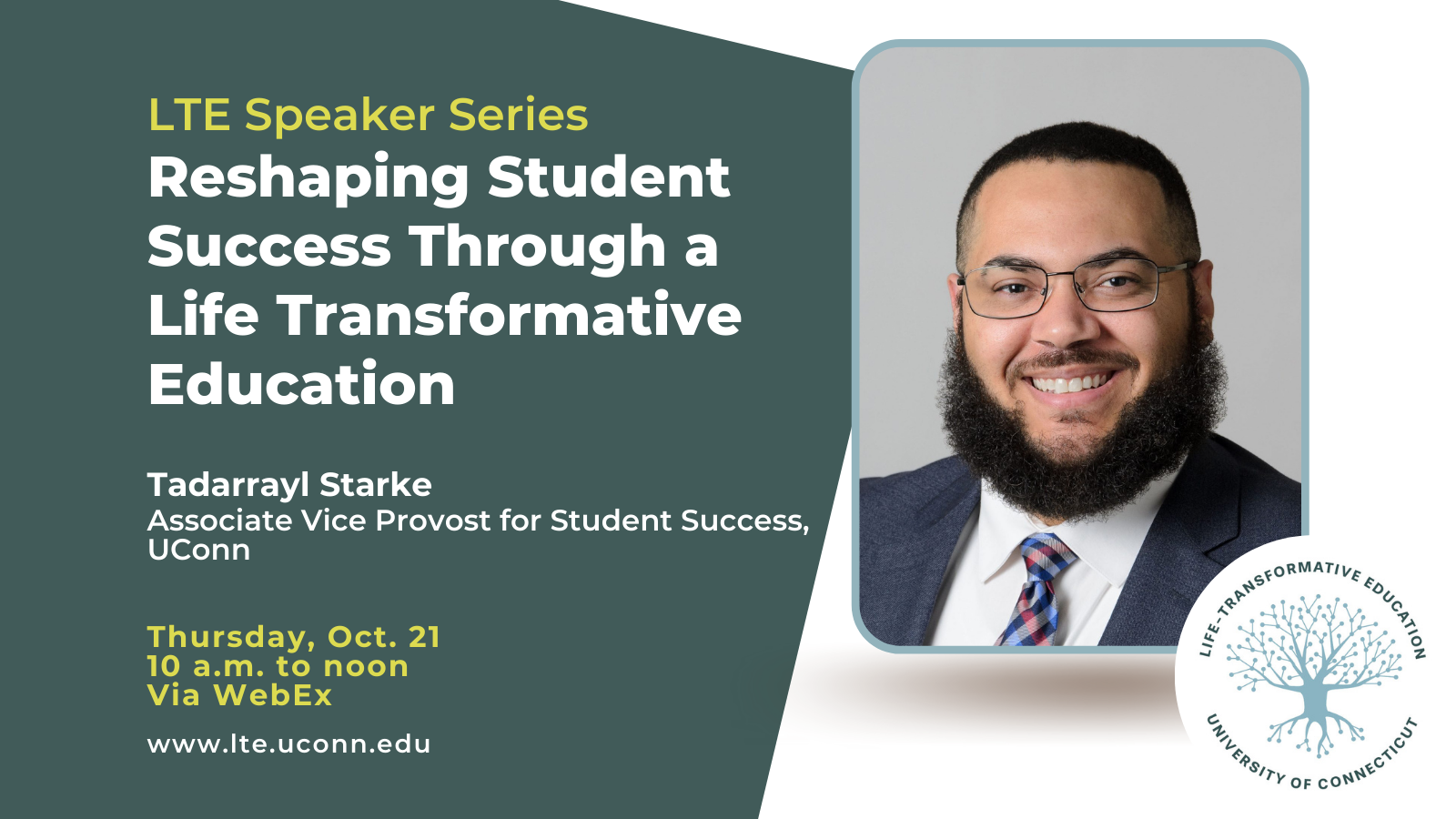 LTE Speaker Series: Reshaping Student Success Through a Life-Transformative Education
Dr. Tadarrayl Starke, Associate Vice Provost of the Institute for Student Success, University of Connecticut
Thursday, October 21, 10 a.m. to 12 p.m.
Virtual event, RSVP not required
If you require an accommodation to participate please email lte@uconn.edu.
For over 20 years, Dr. Tadarrayl Starke has been committed to student success, with an emphasis in serving students traditionally underrepresented in higher education like himself. At the University of Connecticut, he serves as Associate Vice Provost of the Institute for Student Success. 
Dr. Starke has a Doctor of Education degree in Higher Education, Master of Science degree in Higher Education with a focus on Student Affairs, and Bachelor of Arts degree in Psychology with a minor in African American Studies. He also earned a Certificate in Institutional Research and a Certificate in College Teaching. Dr. Starke has over 15 years of work with retention and academic support programs for students in a higher educational setting, both at the community college and 4-year university levels. In total, he has over 20 years of programming experience in educational access, equity, and success in higher education.